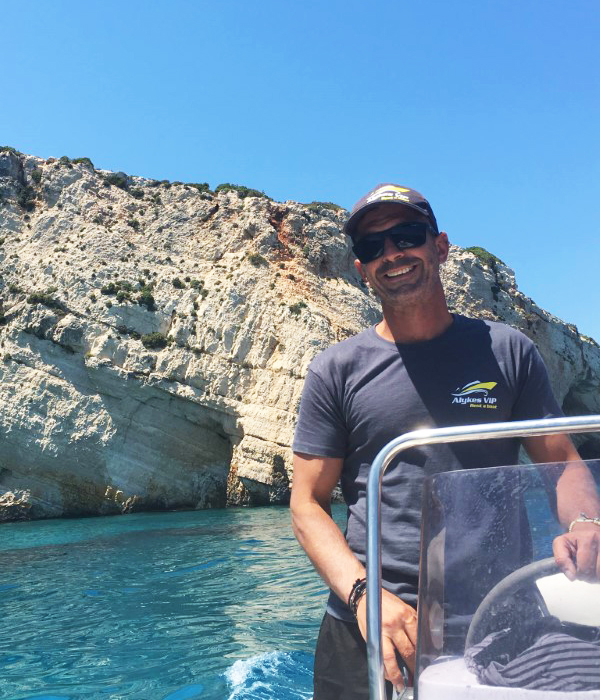 Zante Vip Boats
Boat Rentals - Day Cruises
|
Zante
---
At the beautiful beach of Alikanas, in Alikes, Zakynthos, you will meet Zante Vip Boats that offers boat rentals, sea excursions and day cruises that will be unforgettable.
With a fleet of modern boats and a team of experienced professionals we organize daily excursions in the turquoise waters of the Ionian Sea and the most beautiful beaches and sights of Zakynthos.
Facilities & services of Zante Vip Boats:
♦ Modern boats
♦ Ασφάλεια Complete security
♦ Built-in GPS
♦ Boat rentals without a diploma
♦ Rent and tour by our captain
♦ Special tour prices for couples and families
---
Contact us

Do not miss a moment... Plan now the most unique sea excursions with Zante Vip Boats!
---