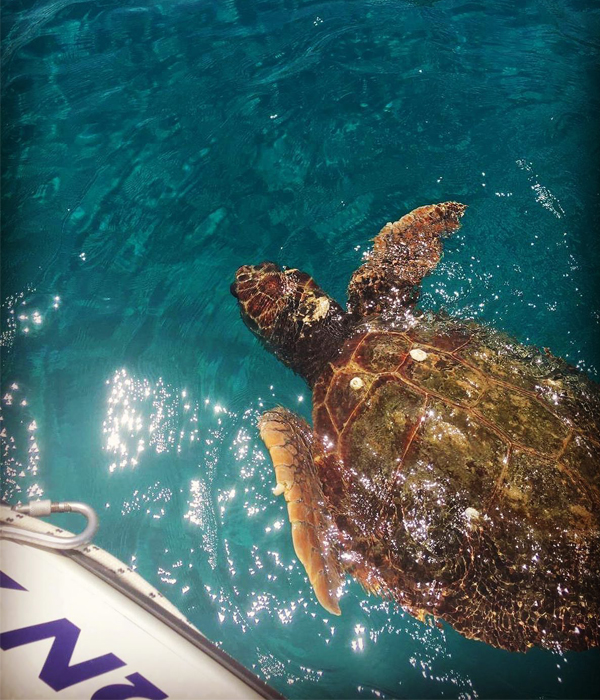 Zante Vip Boats
Boat Rentals - Day Cruises
|
Zante
---
Zante Vip Boats, having years of experience in boat rentals and daily sea cruises in Zakynthos, offer high quality services with safety and professionalism.
Our tour includes the whole tour of the island and a visit to the most beautiful sights and beaches of Zakynthos, such as the Shipwreck, the Blue Caves, Agios Nikolaos, Makris Gialos, Xigia with their thermal springs, Marathonisi (turtle island), Keri caves, Myzithres etc.
At the same time, during the sea excursions you can enjoy various activities, such as fishing, snorkeling (free diving / diving with a mask) and endless swimming with the possible company of the famous caretta - caretta turtles.
The aim of Zante Vip Boats is to offer unique experiences to those who trust it for a day cruise during the holidays in Zakynthos, always at affordable prices.
---



SHIPWRECK




It is a famous beach on the east side of the island near the mountain village of Anafonitria. Clear waters, white sand, impressive cliffs and the half-submerged carcass of a ship compose a fantastic setting.

ΓΑΛΑΖΙΕΣ ΣΠΗΛΙΕΣ


One of the most famous natural attractions, consisting of peculiar geological formations that have created a series of caves along the northwest coast of the island and start at Agios Nikolaos to end near Cape Schoinari.

XYGIA BEACH


Its waters contain sulfur in a large proportion, hence its special aroma. Sulfur comes from the neighboring caves and offers healing properties, which help in various diseases, making the beach unique on the island of Zakynthos.

CARETTA - CARETTA


The Caretta-Caretta turtle is one of the three species of turtle that still live in the Mediterranean and it is possible to see it in Zakynthos because it lays its eggs on the beaches of Laganas Bay. The incubation period is from June to August, when the females go to the beach.
---
Contact us

Do not miss a moment... Plan now the most unique sea excursions with Zante Vip Boats!
---